Welcome to Clan Pompey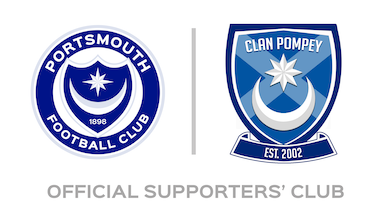 This is Clan Pompey,and we came into being in 2002, when a few ex-pats north of the border met in a Pompey internet forum and discussed the best way to arrange travel to and from some Pompey games. A chance advert in a Pompey home programme, led to quite a few more ex-pats becoming involved - a sixty strong membership today. We are very much a family friendly club and always welcome new members. If you have an interest in PFC and happen to live in Scotland or the border region, then check out our website here and get in touch via our membership or contact page.

Thanks for visiting.

The Founding Fathers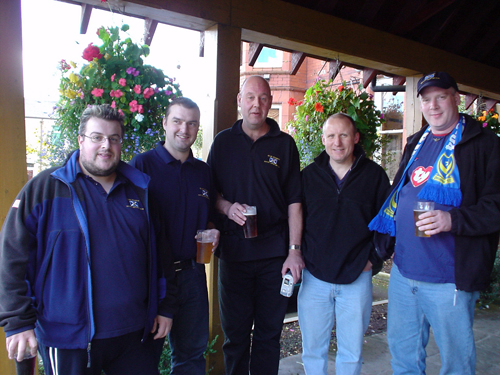 Founding members (L to R): Brian Brooks, Richard Brook, Chris Evans, Alan Cottingham and Keith Goodfellow.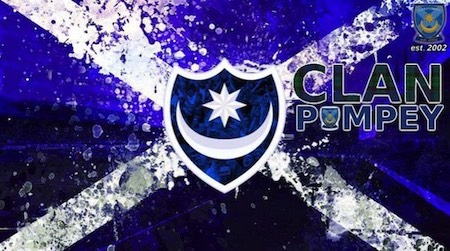 Our original banner design from 2002. Thanks to Brian Brooks

Play up Pompey!